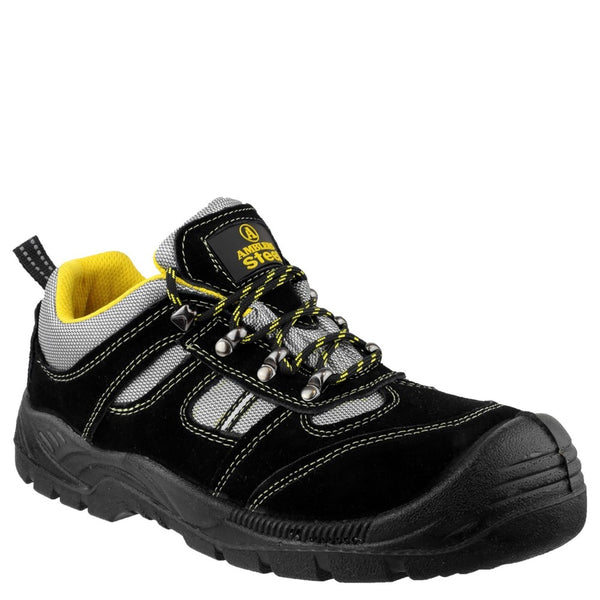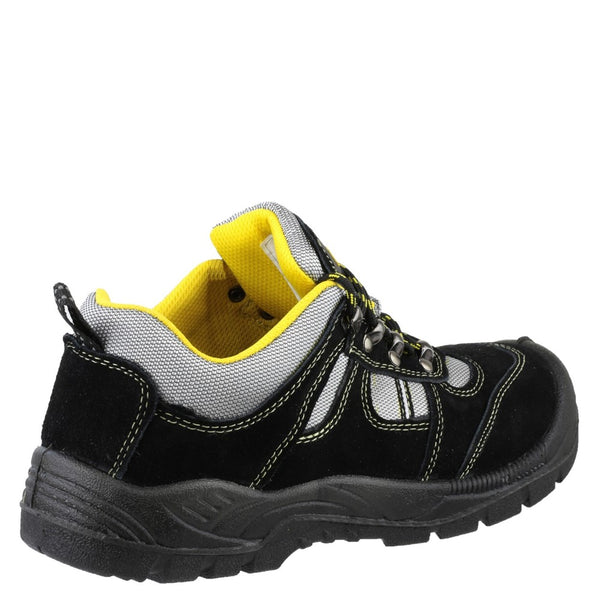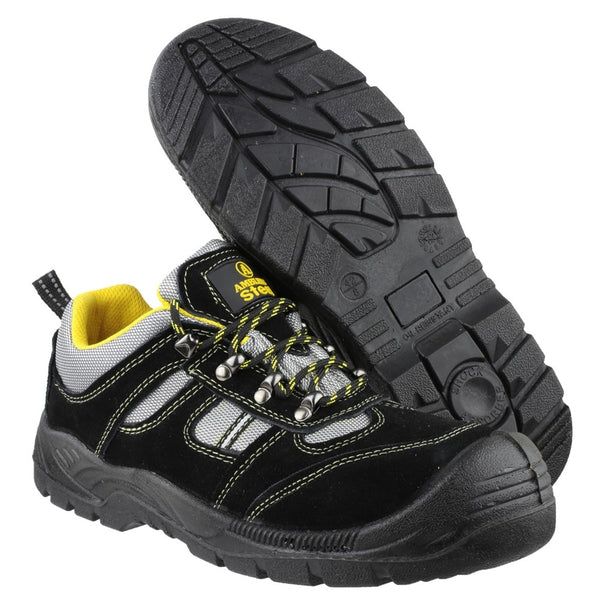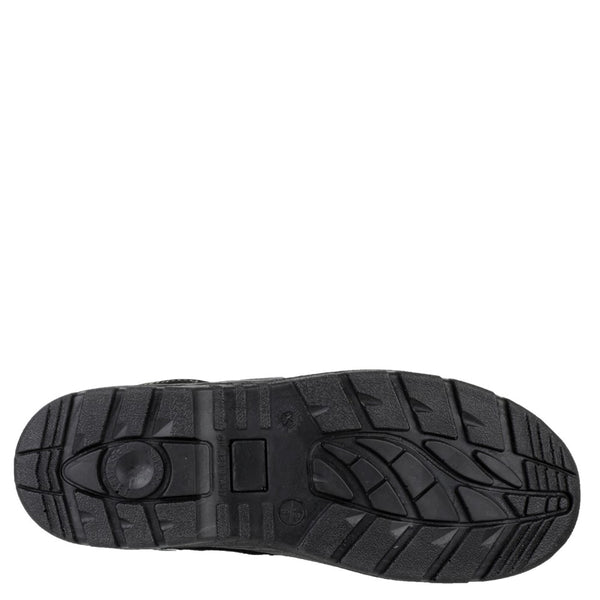 Regular price
£21.99
Sale price
£44.34
A lightweight safety shoe with breathable suede and mesh upper, antistatic function and penetration protection
Black suede leather upper incorporating silver nylon
Antistatic with dual density PU sole and energy absorbing heel.
Steel toe cap and steel midsole protection.
Easy to put on and remove with pull on loop.
Comfortable but hardwearing trainer.
Padded collar and tongue for comfort.
Conforms to EN ISO 20345:2011 safety footwear standards
Safety Footwear Category: S1-P
Passes SRC slip resistance standards
Unisex size range ensuring size coverage for majority of workforce.
UKCA DOC